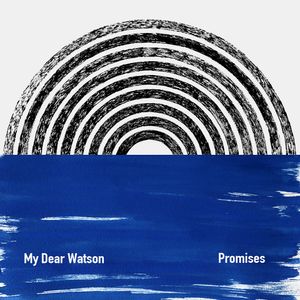 I am very pleased to announce the arrival of my brand new EP - Promises! This has been a long time coming and I am so excited to be able to share it with the world!
If you prefer to buy music then please consider buying it directly from this website. It is also available to buy or stream on all digital platforms.
Get it HERE 
The tracks are a combination of songs written in the very early days of MDW and some that were written last year during the Sketchbook series. 
The metaphor of the sketchbook was about writing and releasing tunes as vocal and guitar only demos. Like pencil sketches to prove a concept that might one day be made into a full colour work of art. 
Well, here are the tunes in full colour. 
Making this thing was such a blast. It was produced and mixed in Nashville by Geoff Duncan and it was an experience that I will never forget, and one that I will hopefully repeat one day soon. 
I plan on doing a series of blog posts over the coming weeks about each of the songs, so stay tuned. 
Please let me know what you think in the comments below. And if you dig it please share it on social media.